Pittsburgh Family Fun - Tropical Fun Zone
Pittsburgh Family Fun goes to Tropical Fun Zone
Guess what? It's snowing.  Again.
At this point I'm pretty sure winter is never going to end. It feels almost like being 9+ months pregnant where your brain starts to believe that the baby is really never, every going to come out. That's how I feel about winter.
To beat the blues on yet another cold, snowy day, I'd like to suggest heading over to Pittsburgh's newest playplace, Tropical Fun Zone.
Tropical Fun Zone is located in the Beaver Valley Mall parking lot in Aliquippa. It sounds far, but it really is an easy drive up 376 past the airport.  It took us about 1/2 hour to get there from the city and it was well worth the drive.
The first thing that struck me is the quality of the design.  They really succeed in making guests feel like they're in the tropics. With larger than life palm trees and gorgeous murals on every wall the owner really took his time (owner Joe said it took 18 months for him to be ready to open) and "did it right".  In addition to the painted murals, guests are greeted by life size three dimensional decorations like tiki gods and ladders with monkey hanging from them. Very impressive.
Tropical Fun Zone offers many of the standard indoor play place features and a few new things I haven't seen locally before:
Arcade - The first thing you see when you walk in the door at Tropical Fun Zone is a standard arcade area with coin machines and prize redemption center.
Jungle Gym.  The climbing structure is so big that we often lost sight of our kids. Never fear, though, they popped out at the bottom eventually before running back up inside. A nice feature next to the large climbing structure is a small area just for toddlers, with soft blocks for them to climb on and stack. $4 per person for 2 hours
Balladium - Balladium is a black lit room with bright colors featuring ball cannons on both sides of the room. Two teams compete against each other for the most points.  Shooters can score points by hitting a target with one of the balls.  Sessions last five minutes and are accompanied by fun music.  The canons are easy enough for even small hands to load and shoot. $4 per person for 5 minutes (2 for $6)
Mini Bowling - The mini bowling alley offers several lanes of miniature bowling, the perfect size for little hands (although we saw adults playing it quite competitively as well).  Bumpers are even available for small kids.  The game takes quite a while, so it's a good value for the money.  We had some technical problems with our bowling lane (it wasn't returning the balls) but the owner came and stood there our entire game to make sure it worked every time.  I was impressed with the sense of customer service. $4 per person (2 for $6) 
Bumper Cars - Not your typical bumper cars, these are more like the circular bumper boats you would find at an outdoor play place.  Children need to be 46 inches to ride, but once on, they are very easy to control and a lot of fun (I admit I had a great time and was happy to ride in Ben's place once we realized he was too small to ride). $4 per person for 5 minutes (2 for $6)
Glow in the dark Mini Golf - This indoor black lit mini golf is one of the nicest I've ever seen. The course winds through three "themes". Players start out in the underwater area, where they are greeted by life size pirate skeletons driving the ship, and then move on to the jungle rooms which feature tigers and giraffes.  Finally, players end their game in the dinosaur era with t rex's and giant triceratops.  The artwork and statues go above and beyond what is typical in a mini golf course. $7 per person ($6 Mon-Thurs)
The also offer birthday parties and have many party rooms to choose from, all festively decorated. The party packages start at $139 for 8 children on a weekday and go up to $299 for 20 kids on a weekend.

A cafe in the back, Lilly's Little Leaf Cafe, offers the standard playplace fare of hot dogs, hamburger, soft pretzels, etc. for reasonable prices (a pretzel was $1.50, hot dog was $2). 
Prices can add up quickly (at about $4 an attraction), but they do offer some combination packages if you're planning to "do it all".   We bought a $19 per person combo package that gave us one of everything (Balladium, Golf, Bowling, Bumper Cars, Jungle Gym and some arcade tokens).
The only negative thing I can say about Tropical Fun Zone after our visit was the fact that they didn't take credit cards. It was cash only.  There was an ATM available, but came with a steep fee for use.  I'm not sure if that's something that is permanent or just because they recently opened.
Overall, I'm very impressed by Tropical Fun Zone. The attractions were different from the norm (I've seen the mini bowling and balladium in other cities but not here in Pittsburgh) and the decor was beyond impressive, along with the customer service. It's definitely worth the drive.
Tropical Fun Zone
724-775-1102
710 Beaver Valley Mall Blvd
Monaca, PA  15061
Monday - Thursday 4-9 PM
Friday  4-11 PM
Saturday 11 AM - 11 PM
Sunday 11 AM - 9 PM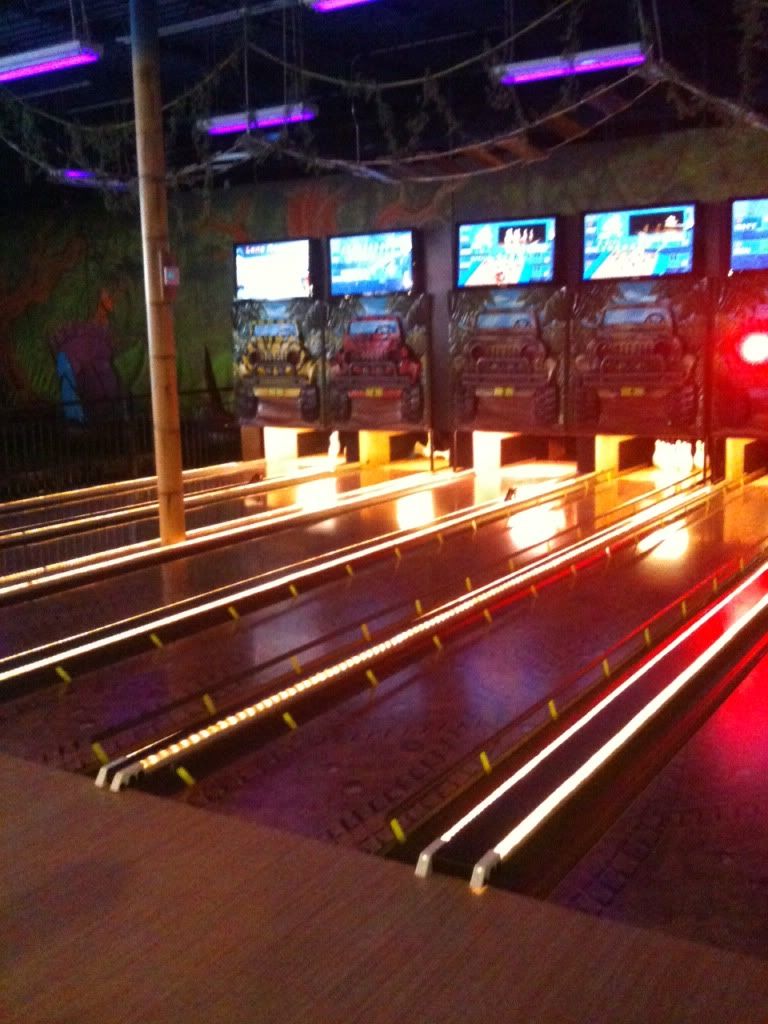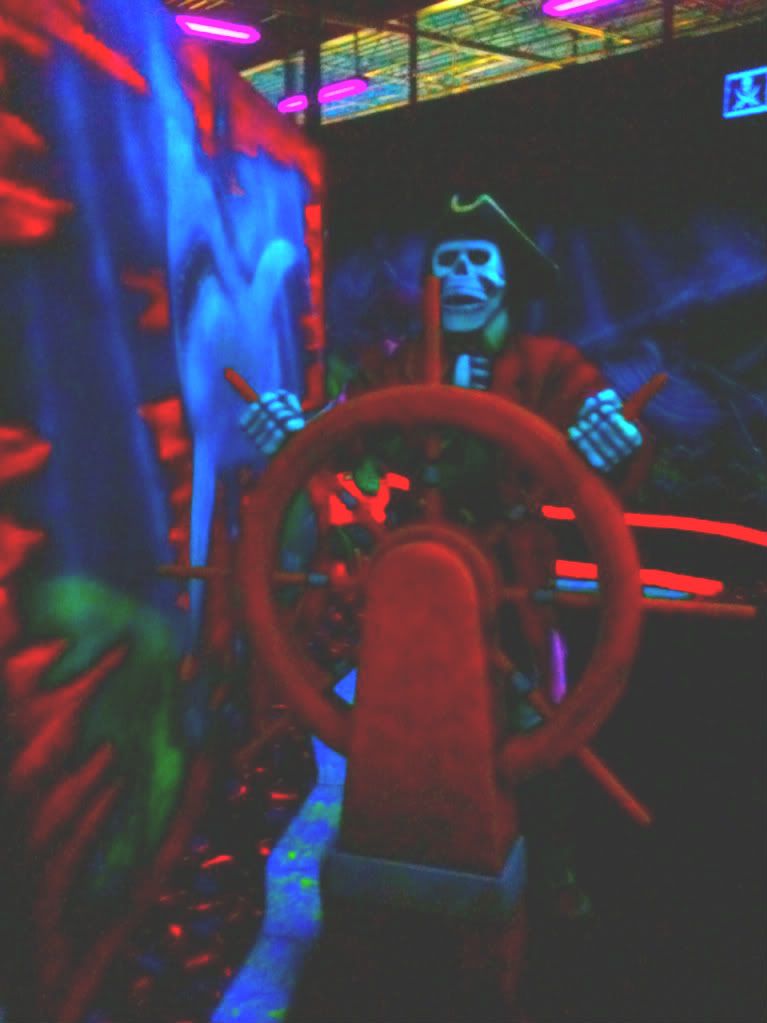 ---
Dr. Heather Starr Fiedler is Pittsburgh Mom's founder and general manager. 
She works full time as a college professor teaching multimedia communications at Point Park University in addition to running PittsburghMom.com. 
She lives in Indiana Township with her husband Mike and their boys Matthew and Ben.